Fabrication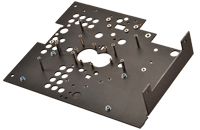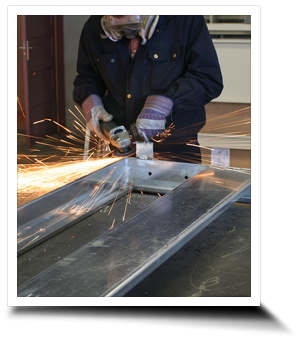 SGR Precision Components is proud to offer our customers custom sheet metal fabrication services for a range of industries from defense to aerospace. At our ISO 9001:2008 certified and MIL-I-45208A approved partners employ such processes as forming, punching, sawing, and notching to fabricate precision components for our customers.
Our talented team utilizes CNC punching and state of the art cutting equipment with features such as robotic loading capabilities for increased productivity and unmatched quality. Also offered are water jet and laser cutting services, as well as expert welding including spot, robotic, MIG, and TIG. We also offer a number of finishing options such as plating and painting. All work is performed on-site, with the availability of other value added services including, assembly, rapid prototyping, and complete engineering services.
Full Fabrication Processes
Welding

Shearing

Forming

Finishing

Punching

Bending

Cutting/Sawing

Plasma Cutting

Notching

Drilling

Assembly

Hardware Insertion

Water Jet Cutting

Laser Cutting

Powder Cutting

Plating
Material Capabilities
Aluminum

Stainless Steel

Carbon Steel

Brass

Copper

Bronze

Lexan

Kydex
Fabrication Capabilities
Our fabrication teams can accommodate components up to 60" in length, 120" in width, and .5" thick, all held to tolerances of ±.005". The can handle prototype short-runs to high production volumes with typical turnaround times of 2 – 4 weeks. Quality is maintained through the use of traceable calibrated instrumentation inspections, as well as a variety of other quality measures. With a focus on exceeding customer expectations by providing high quality fabrication and assembly services for our diverse customer base.
Partner with a Sheet Metal Fabrication Leader
For more information on SGR Precision Components and to learn more about our experience in sheet metal fabrication, please contact us or send us an RFQ. We have the experience and expertise to source sheet metal fabrication manufacturers that meet and exceed your rigorous demands.
---