Precision Machining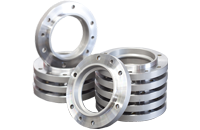 The state of the art equipment our partners employ for our customers gives us the repeatability, consistency and quality our customers have come to expect. Our team can handle the smallest parts with precision tolerances, from the laser manufacturing industry to large enclosures for the electronics industry. Whatever your part requirements are, we have the equipment and industry connections to meet and exceed your expectations.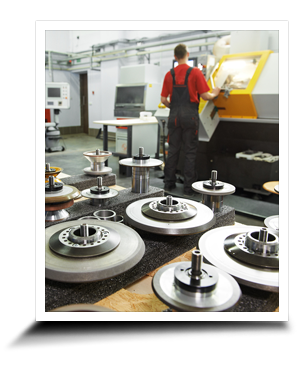 What differentiates our machining skills from our competition is the upfront planning and engineering our teams execute on every job. Tool paths are optimized, cutting operations streamlined and fixture orientation is triple checked to ensure maximum efficiency in the manufacturing process. In addition to our upfront planning and support team, we have real time job costing that ensures continuous improvement throughout the life of the project.
CNC Turning
Bar-fed turning centers with sub spindle and live tooling capabilities keep your project running on-schedule without compromising quality. State of the art turning center offer the ability to eliminate multiple machine set-ups and produce complex geometry parts in fewer machining operations. The end result is greatly improved accuracy, increase throughput, lowered costs, and an overall increase in value to our customers.
Precision Milling
Utilizing high speed milling equipment, we can offer increase efficiency, accuracy, and quality of the workpiece while reducing cycle times of conventional milling. In addition to our precion milling technology, we also have a strong working knowledge of lean manufacturing and work with partners who have configured machine tools on the production floor to accommodate cellular manufacturing. This setup allows parts to be run in series to reduce overall cycle time. This ultimately allows our teams to better plan for commonalty in programming, capacity and preventative maintenance.
Multi-Pallet Production
multi-pallet production systems allow our partners to run "lights out," cutting half the labor hours per machine, keeping costs competitive. In addition to reducing labor, multi-pallet production optimizes cut time per shift, which increases throughput, shortens lead-times, and increases capacity.
SGR is Experienced with the Following Materials
Alloy Steels: 41XX and 43XX

Aluminum Alloys: 2024, 6061, 7075

Copper Based: beryllium copper, brass, bronze, aluminum bronze

Nickel-based Alloys: Hastelloy, Inconel, Monel

Plastics: Nylon, Delrin, Teflon®

Stainless Steels: 300 & 400 series, 17-4PH

Titanium, Tungsten and many more
Full Machining Capabilities
CNC vertical machining up to 60"

CNC lathes up to 40" diameters and 100" lengths

Manual lathes up to 45" diameters and 14" lengths

CNC horizontal machining up to 10' lengths

Large inventory of conventional milling and turning equipment

CNC advanced welding systems

Conventional MIG & TIG welding stations for both in house & on site welding

Gun drillng up to 2.5" diameters and 72" lengths

On site stress relieving capabih4ties

Full equipped inspection facilities with CMM's

Broad range of reverse engineering capabilities
Partner with a Precision Machining Leader
For more information on SGR Precision Components and to learn more about our experience in precision machining, please contact us or send us an RFQ. We have the experience and expertise to source precision machining manufacturers that meet and exceed tight tolerances and demanding deadlines.
---