Aerospace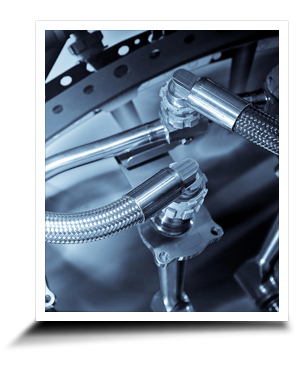 To build aircraft capable of handling the rigorous demands of the aerospace industry, you need the best aerospace manufacturing and testing facilities.
SGR Precision Components has the capabilities to put your team on the leading edge of technology, security and performance.
We have been helping aerospace industry clients accomplish their goals since the inception of our company and we have the experience and expertise to match your demanding aerospace project specifications with skilled designers and engineers. Our AS9100 certified partners have in-house aerospace manufacturing engineering teams with critical technical knowledge.
Direct Digital Manufacturing (DDM) with additive manufacturing allows for the development of unyielding, lightweight aerospace components not attainable with other manufacturing methods. Due to the continuous improvements in these materials and technologies, the aerospace industry is experiencing performance improvements with exceptional lightweight part design from integrated structures and component consolidation.
Typical Aerospace Manufacturing Applications
Enclosures
Air Flow Ducts
Gimbals
Grommets & Clips

UAV Components
Mounting Brackets
Control Surfaces
Liquid and Fuel Tanks
Contact SGR Precision Components today to discuss how we can support your manufactured aerospace parts requirements, including everything from build-to-print to programs to full design, manufacture and certification.
---