Defense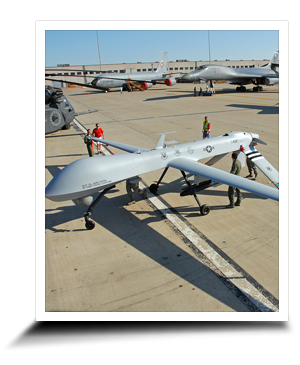 SGR provides the ultimate in quality through the power and diversity of our defense contract manufacturers. Over the years we have made a name for ourselves in the defense parts manufacturing sector as being a highly focused, high quality manufacturers representative. Our concentration is on working with our customers to create intricate, high tolerance components that meet the rigorous demands of the defense industry.
Prototypes, pre-production and small through high volume parts are machined using CNC milling and turning, wire EDM, micro machining and Swiss machining. Assistance with design for manufacturing (DFM) can be provided to our customers if needed.
Utilizing the latest state of the art technology and materials, high precision parts can be machined achieving tolerances of .0001. Our partners manufacture CNC machined components with the highest level of accuracy and quality with an emphasis on on-time delivery. A variety of inventory management systems are available to our defense contractors including JIT, KANBAN, and dock-to-stock. From the acknowledgement of a purchase order to the final finishing and shipping, customer service is the most important asset we have at SGR. We take care of every customer, making sure the parts we source for you are of the highest build quality and delivered on-schedule.
Various Defense Industry Applications
Naval Ship and Marine Equipment
Vehicle Cab Body Frame Structural Components
Vehicle Furniture and Accessories
Packing and Gasket Materials
Bushings, Rings, Shims, and Spacers
Plate Sheet and Strip Iron and Steel

Plate Sheet Strip-Nonferrous Metal
Armor and Supplemental Armor
Cabinets
Gaskets
Panels (Electronic, Computer, etc.)
Structural Components
Weapon System Components
Specialty Materials for Defense Manufacturing
Titanium
Cobalt Chrome
Brass
Copper
Composite
17-4 Stainless Steel
Armor Plate

300 Series Stainless Steel
400 Series Stainless Steel
12L14
Nickel Alloys
Polyimide
Ceramic
Inconel
For more information on SGR Precision Components and to learn more about our experience in defense machining, please contact us or send us an RFQ. We have the experience and expertise to adhere to all industry regulations for defense components.
---