Vacuum Forming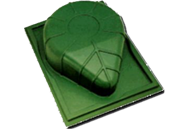 Thermoforming is the process of the heating of a plastic sheet and shaping it with air pressure or vacuum forming on a mold. After the sheet is formed, it is cooled to obtain the final form. In vacuum forming, a negative pressure is used in the molding step.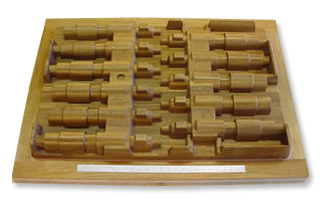 Our partners have more than 25 years of designing and engineering economical machines for these processes. They can design and manufacture all types of vacuum forming machines and vacuum forming machinery to meet any size and technical application. Whether you're looking for light duty vacuum forming equipment, or heavy duty thermoforming equipment, we can help you source it all. Our quality thermoforming machinery is designed simplistically for speed, endurance, and ease of operation.
The Benefits of Thermoform Plastics or Vacuum Form Plastics
Thermoforming and vacuum forming services are quick, efficient, and low cost manufacturing processes. Today, many of our customers are choosing to save on tooling costs by thermoforming or vacuum forming new plastic components instead of using more expensive tooling alternatives such as used in injection molding. Some advantages of using thermoforming or the vacuum forming process over other plastic manufacturing processes are:
Quick, efficient, and low cost.
Lower tooling costs.
Thermoforming or vacuum forming can replace metal, wood, fiberglass or plastic injection molded products to lower costs.
Faster product development and increased speed to market.
Lead times for tooling and production are much shorter than other processes.
SGR is Experienced with the Following Materials
ABS plastic

ABS plastic forming

Flame-retardant ABS

Acrylics

Acrylic forming

Acrylic/PVC

Acrylic plastic

Acrylic sheets

Bayer Polycarbonate

GE Lexan

KYDEX® plastic sheets

Lexan

Lexan forming

Polycarbonate plastic

Polycarbonates

PVC plastic

PVC sheet

Starex

Thermoforming acrylic
Partner with a Vacuum Forming Leader
For more information on SGR Precision Components and to learn more about our experience in vacuum forming, please contact us or send us an RFQ.
---