Telecommunications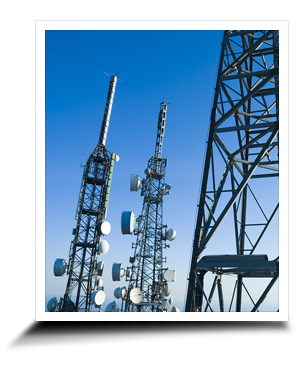 SGR Precision Components understands that the telecommunications is one of the most rapidly growing, and evolving industries known today. We also understand that the higher the frequency, the closer the tolerances need to be on machined parts. The manufacturers we represent have the experience needed to handle many exotic materials often used in the telecommunications industry.
We take great pride in the quality of work our customers receive from our manufacturing teams. We work closely with you to provide you with complete manufacturing solutions that meet all your specifications and work flawlessly during production.
The key to our success is the pride our partners take in the inspection and quality assurance process. All parts manufactured for our telecommunications partners are inspected every step of the way from the receiving of materials and throughout the production run. This allows the teams we work with to closely monitor the production process to ensure your parts are ready for final assembly when they arrive.
Various Telecommunication Applications
Microchips
Receivers
Transistors
Towers

Heat Sinks
RFI Shielding
Housings
Enclosures
Specialty Materials for Telecommunications Manufacturing
Titanium
Cobalt Chrome
Brass
Copper
Composites
Plastics
Glass

Stainless Steel
Bronze
Nickel Alloys
Polyimide
Ceramic
Exotic Metals
For more information on SGR Precision Components and to learn more about our experience in telecommunications manufacturing, please contact us or send us an RFQ. We have the experience and expertise to source manufacturing that meets and exceeds the rigorous manufacturing standards of the telecommunications industry.
---